Why do we focus on this area?
We believe that the right decisions cannot be made without properly prepared data bases. We try to prepare tools for you that will help you to prepare these materials significantly.

How do we achieve this?
Through simple, well-arranged and accessible data processing and visualization tools that let you understand important contexts, keep track of essential milestones and make informed decisions.

What do you get from us?
MS Excel programs and plug-ins that allow you to create complex and comprehensive reporting in a few clicks. They always provide professionally processed dashboards and other reports to see important relationships between results.
---
Our tools save time and reduce your employees' knowledge requirements
The amount of data in companies has been exponentially increasing in recent years and their importance is growing dramatically.
In order to serve as an effective basis for decision-making, this data must first be linked, cleaned, structured, analysed and presented in a clear and understandable form.
This puts high demands on time and knowledge of workers. In areas where it makes sense, we are preparing tools to help you with this area.
The tools below are broken down by area for which they are prepared.

All in Excel

Time licences

Complete automation

Professional design
---
General reporting
1) Vissto REPORTER: Unique Excel plug-in to create engaging reporting
Let your data tell a story! No more boring tables and numbers. Create professional looking PPT or PDF presentations generated directly from your Excel data. Great looking reporting full of attractive charts and reports. All with simple and fast procedures that everyone can handle.
In Excel, in just a few clicks and in seconds! The ideal solution for anyone who wants to present numbers in an attractive and clear form.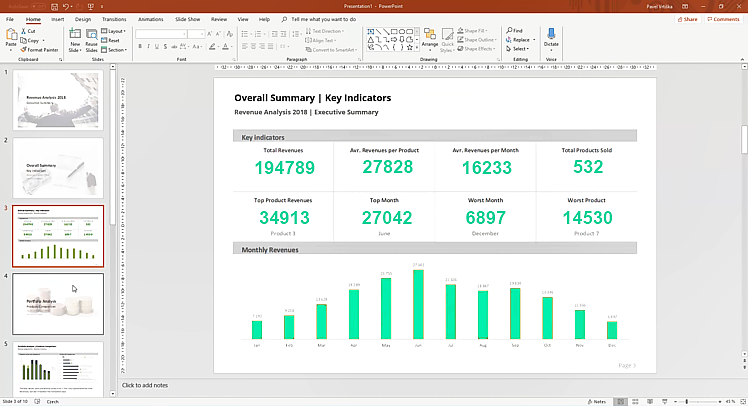 Available in Standard | Lite version (free)
Tools for HR
1) Job Description Builder
A unique tool on the market to prepare job descriptions. Fully automated process with the possibility of customization according to the customer's wishes.
Enables effective creation of group and individual descriptions. The latest version of the tool incorporates levelling of positions using our own unique methodology.
Within a single process, you create a job description, job level, competency profile, company-wide ranking, and optionally set KPIs for that job.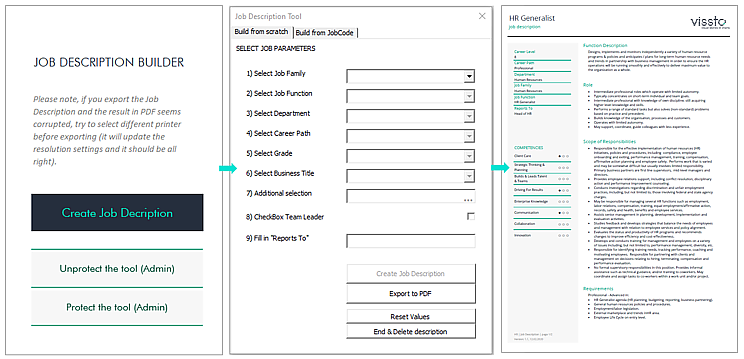 ---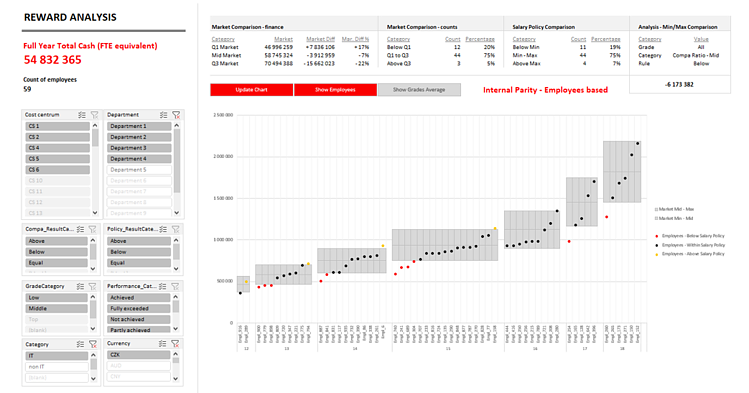 Effective tool for preparation and evaluation of wage analysis. Monitoring of internal and external trend, possibility of setting wage policy.
Analysis of the overall functioning of the company and detailed views of selected teams. Everything ready for your data without the need for complex integration.
---
3) Remuneration Adjustment Matrix
An effective tool for regular remuneration analysis (Salary Review). Creation and integration of the wage adjustment matrix into the overall process of wage increases and subsequent wage approvals.
Monitoring of the overall budget at the company and individual department levels, which propose and approve the increase.
The tool is available in 2 variants:
Completely off-line without connection to external data
Placement on the Office 365 platform with automated aggregation of approved data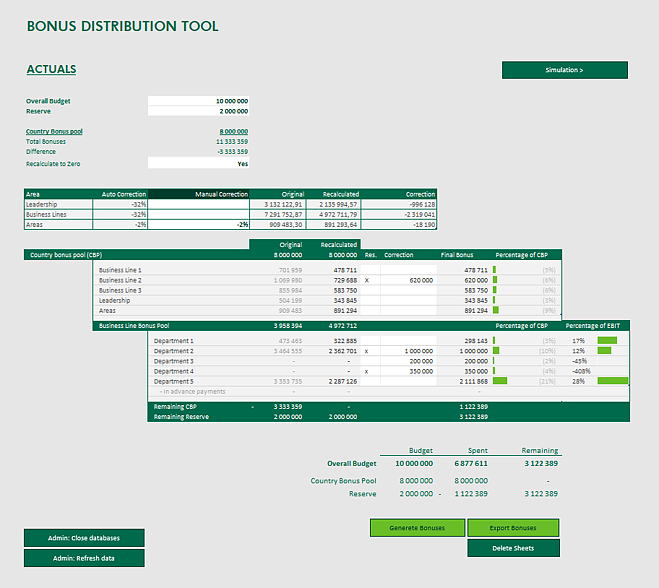 Gas station tools
1) Daily closing and controlling
A unique tool for Shell gas station operators to put cash flows under absolute control.
The daily closing tool, which is entered by the shift managers, allows you to check the cash register status against the declaration, the daily closing of individual shifts, work with the local safe and the surrendered funds for Loomis.
Controlling is a follow-up to the day-to-day report outputs and enables their comparison with billing reports.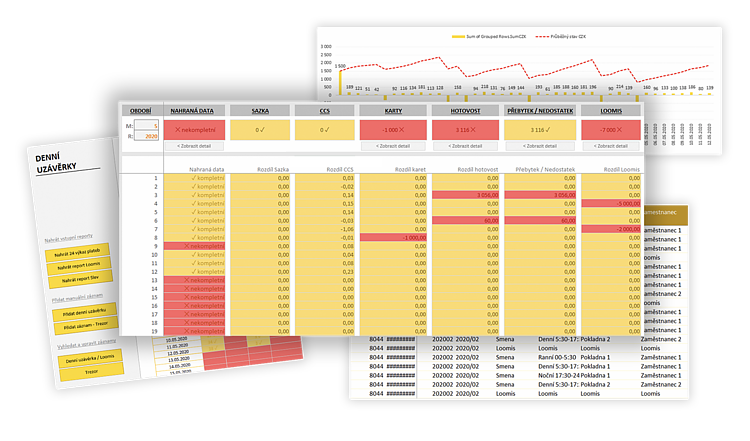 ---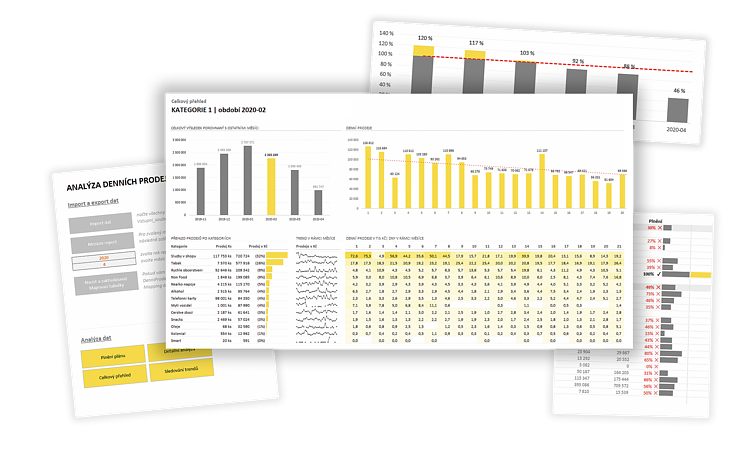 Simple yet powerful tool for analysing daily sales of individual petrol stations. Categorization of products into individual product groups.
Monitoring performance against the plan, monitoring results according to KPIs categories, breakdown of sales to the level of individual products. Monitoring of sales movement in the monitored period - trend analysis.
Reporting KPI categories in one click - in Excel and PDF.