Turn data to insights.


Turn insights to actions.

Rubik is the ultimate tool for data-driven decisions integrated directly in MS Excel, providing access to data in the cloud, permissions management, customizable reports and dashboards, and easy integration with your existing systems.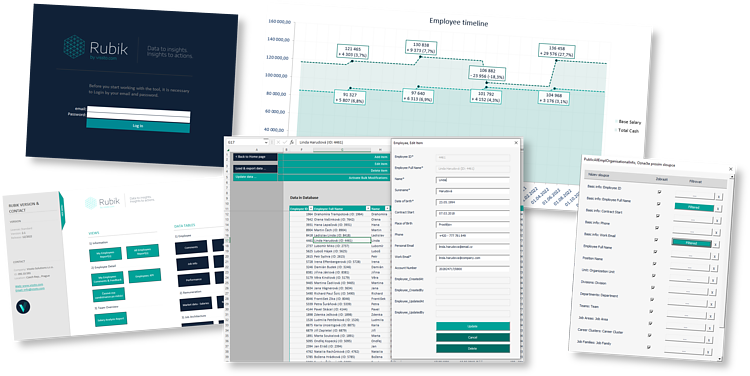 Rubik is the revolutionary cloud-based data platform integrated directly in MS Excel that enables organizations to collect, analyze, and communicate data in real time, easier than ever before. With Rubik, you can easily integrate data from multiple sources, access data directly in the cloud, and control user access to data with granular permissions.
Rubik integrates seamlessly with Excel, allowing users to leverage the familiar interface and powerful features of this popular tool together with modern and scalable cloud-based approach. Thanks to our high-speed calculations and data modeling operated on the server, you can work with both small and large datasets without sacrificing speed or accuracy. It enables you to create and share reports and dashboards, collect data from employees and collaborate with others. Rubik has the flexibility and power to meet your needs.
It comes with a range of ready-made modules that focus on specific topics like HR, CRM, and finance, so you can quickly get up and running with a complete solution. And if you need something more customized, our team can work with you to create a tailored solution that meets your specific needs.

This data cube symbolically represents your comprehensive data model - each piece of the cube represents a unique data source or table in your data model. You can scale this model as your needs and business requirements change by adding more and more cubes to the model, making the entire data cube larger over time.
"Just as you rotate a rubik's cube to find the optimal combination of colored pieces, you can just as easily rotate your data to compose unique views and cross-sections for your users. Put the data in the hands of your users and let them play..."
Data stored in cloud
Your data is always in the cloud, and any updates made by one user are automatically reflected in the data available to other users. This ensures that your team always has access to the most up-to-date data and can collaborate and work together more effectively.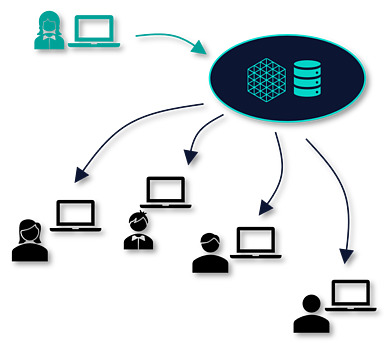 ---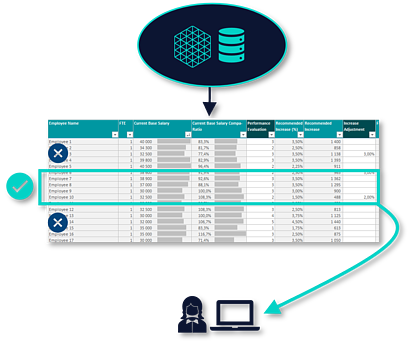 Effective access control
Rubik's advanced access control features ensure that users only see the data to which they have been granted access rights. This prevents unauthorized access to sensitive or confidential data and helps to protect the security and integrity of your data. The access control capabilities can be customized to meet the unique needs of your organization, ensuring that you have complete control over who can see and access your data.
---
High speed calculations and modeling
Our high-speed calculations and data modeling capabilities make it ideal for working with both, small and large datasets as well. All calculations and transformations are performed on the server, so Excel only plots the data that is already assembled in its final form. This makes it easy to analyze and visualize even large amounts of data without sacrificing speed or performance.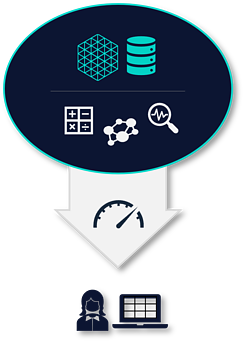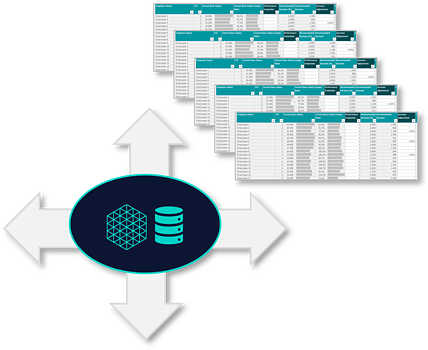 Scalable database
Our scalable database makes it easy to work with small and big data alike. The database can be easily expanded and enriched with additional data sources and tables, allowing users to add more data as their needs grow. This makes it easy to adapt to changing business conditions and requirements, and ensures that Rubik remains a powerful and flexible tool for data analysis and visualization.
---
Seemlessly integrated to Excel
Rubik is designed to integrate seamlessly with Microsoft Excel, so users can take advantage of the tools and features they already know and love. This allows users to work in a familiar environment, and provides access to Excel's powerful native functionality. Rubik's integration with Excel makes it easy to export data and make various modifications, allowing users to customize their analysis and presentations to meet their specific needs.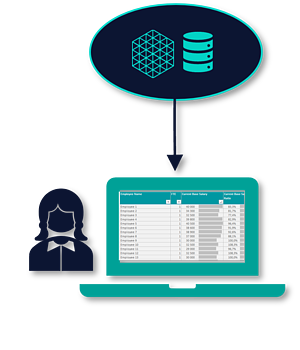 ---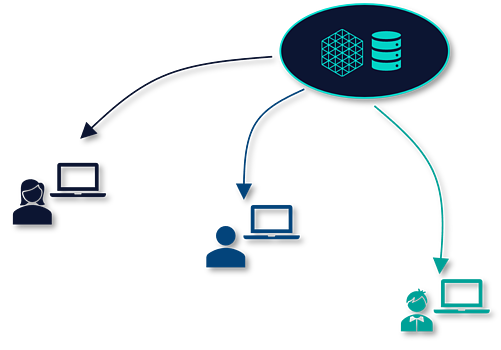 Specific functionalities based on user group
Rubik offers a wide range of modules and reports that are tailored to the needs of different user groups. This allows each user to access not only the data, but also the functionalities and insights they need to do their job effectively.
Capability to collect data
Unlike lot of cloud-based BI solutions, Rubik allows users to not only view data, but also to write and update it. This makes it easy to set up processes for collecting data inputs from employees, and enables automated evaluation and approval of such inputs. It significantly increase the usability of the platform for companies of all sizes.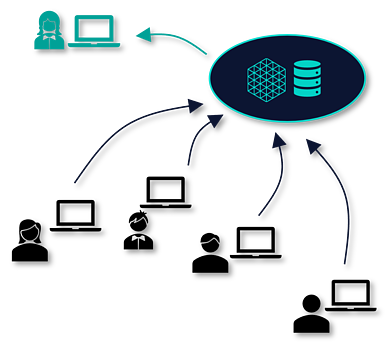 ---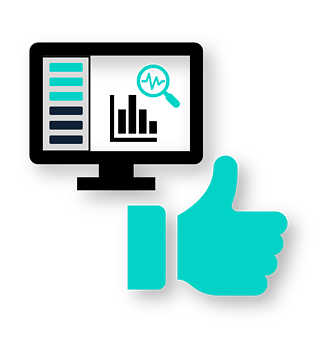 User-friendly interface
Rubik's user-friendly interface makes it easy for users to create and share new reports and dashboards. Inexperienced users can easily create new views and share them with others with just a few clicks. Simple user interface makes it easy for users to customize their views, save quick filters, and access the data in the format and scope they need.
---
Ready made modules and customer development alike
Rubik comes with a range of ready-made modules that focus on specific topics like HR, CRM, and finance, but can also be customized to meet the specific needs of your organization or customer segment. It's fast and easy deployment makes it perfect for client projects (both small and large scale), and allows you to set up the platform without the need for additional development or large customizations. We just quickly set up specific data sources, assemble them into a comprehensive data module, and prepare individual views and functionalities for specific users.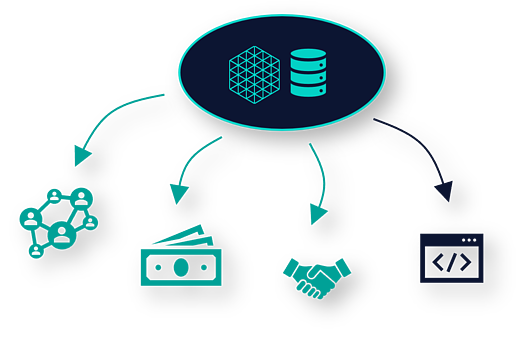 ---
See Rubik's environment on your own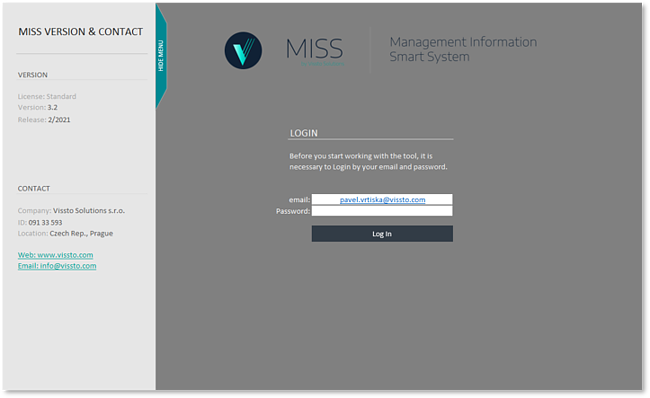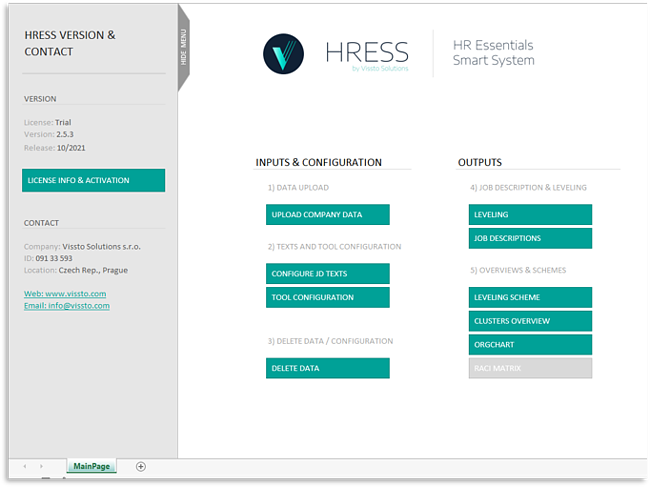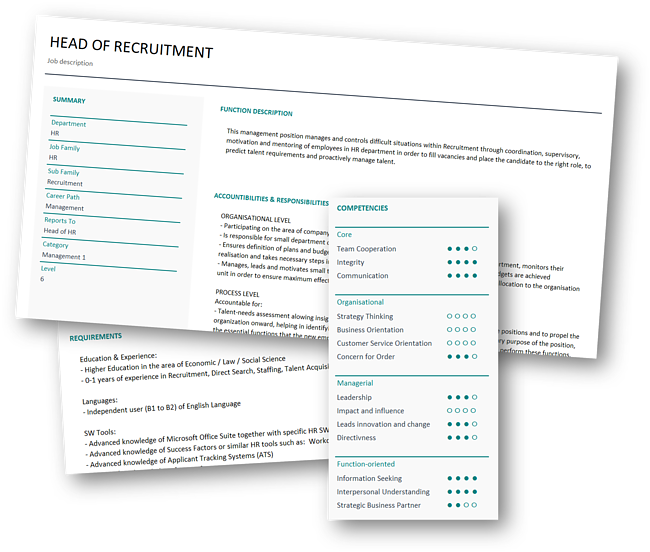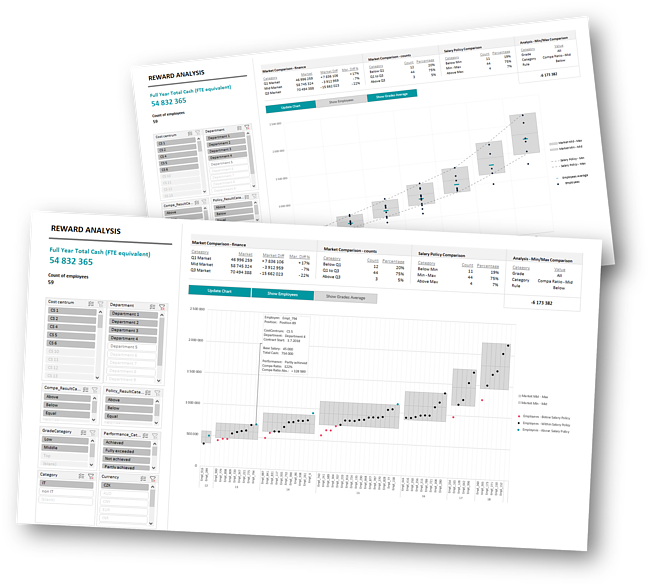 ---
Are you interested in cooperation or additional information?
Would you like to learn more about Rubik platform?
Are you dealing with a specific situation and do you want to ask if Rubik can help you?
Would you like to see Rubik in action?