Why do we focus on these projects?
We believe that a well-designed, properly communicated and implemented HR strategy supports the overall strategy of the organization, its attractiveness, success and motivation of people.

How do we achieve this?
Together with the company management and HR department we set up or revise the HR strategy and then implement it through our solutions and tools across the entire company.

What do we offer specifically?
Strategic and operational consulting services focused on all areas related to people, licensed tools or tailor-made product development, which help to implement and maintain the set strategies in the long term.
---
What do our typical consulting projects look like?
We build on on these 3 pillars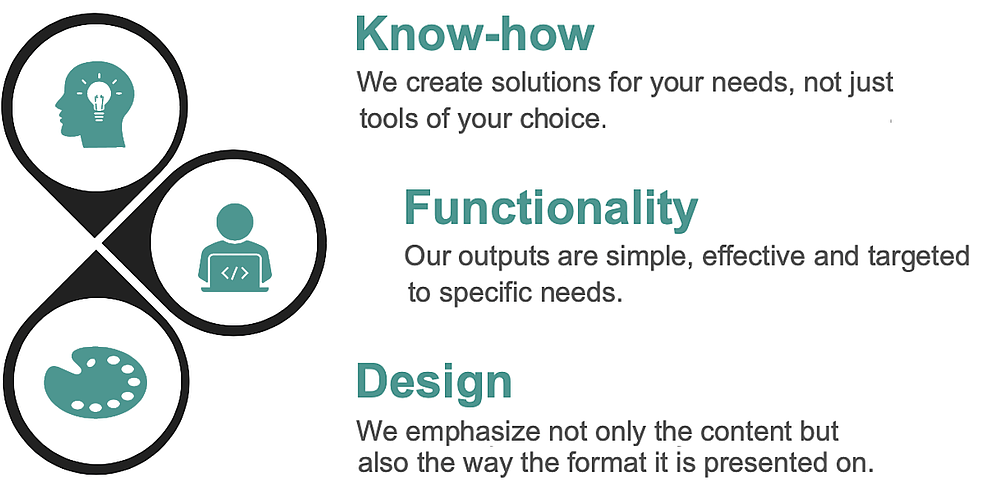 Analyse the functioning of the organization, find out how functional is the organizational structure, processes, systems, ... what is the real hierarchy within the company based on the benefits of individual roles in fulfilling the strategy and goals of the organization.

We always focus on correlations and relationships between organizations, their employees and data.

All areas are captured by simple solutions using available SW tools with elements of innovative visualization created according to the latest trends and psychological aspects.

All solutions are offered through on-line consultations, licensing, remote management with the possibility of outsourcing part or all of HR. We also offer as new building of internal HR / "insourcing".
---
We mainly focus on these projects

Strategy
Cooperation in the creation of an organization strategy and its projection into HR strategy and remuneration

Input analysis
Collecting, analysing and evaluating quantitative and qualitative data to determine the current level of efficiency of the organization's operation

Organization structure
Process mapping, hierarchy and organizational structure

Description of roles
Create and edit job role descriptions to calibrate them. Set rules for creating descriptions consistently across the organization.

Eligibility and KPI
Setting competencies - competencies, both key and functional, including key performance indicators (KPIs) for people development, evaluation, performance management, career planning and succession

Levelling
Calibration of job functions and people in these functions, according to own evaluation methodology with the possibility of comparison of results with other evaluation methods (KornFerry / Hay, Mercer,…)

Remuneration analyses
Comparisons focused on internal parity - equity in remuneration within the organization and external parity - competitiveness in remuneration in the labour market, wage policy setting and the whole remuneration system

Visualisation
Clear visualization of various comparisons using own calibration method, or using methods that the client already owns: a person in a job function for the analysis of a person's suitability for a job function and other activities within the life cycle of employees, wage cost visualization
---
We try to help our solutions across the company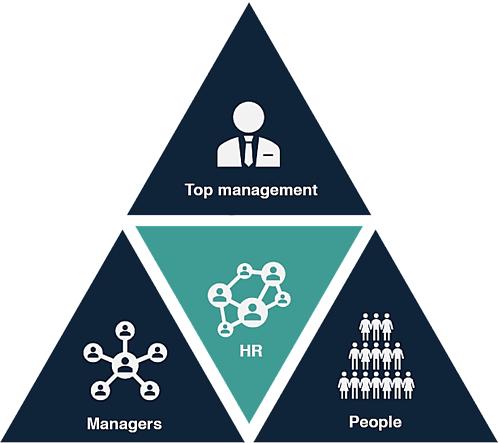 Top management
We set and implement HR strategies to achieve corporate goals.
HR department
We create tools for managing people, creating and implementing new strategies.
Managers
We help managers implement effective team management systems.
People
We support people's motivation, commitment and performance.
---
Typical project progress
Project definition - we always devote the first meeting with the client to a proper understanding of the situation and atmosphere in the company. The aim of this meeting is to define the project scope. If the scope cannot be clearly defined at this stage, it is usually desirable to perform an input analysis to help us clearly define the scope.
Proposal of procedure - based on the project definition, we will propose the procedure, individual steps, time course, necessary cooperation and project pricing
Project approval - mutual project approval represents an imaginary starting line for us.
Beginning of implementation - after approval of the project, we will begin to perform the individual steps of the proposed procedure.
Ongoing review- during the project, we regularly check the current procedure with the client to know that we are still moving in the desired direction. We know that requirements can change during the course of the project and we are ready to respond flexibly.
Presentation of results -presentation of project outputs to the client and the company management.
Implementation/Communicaion of results - implementation of tools or process changes into the company operation and / or communication of project results or implemented changes to employees.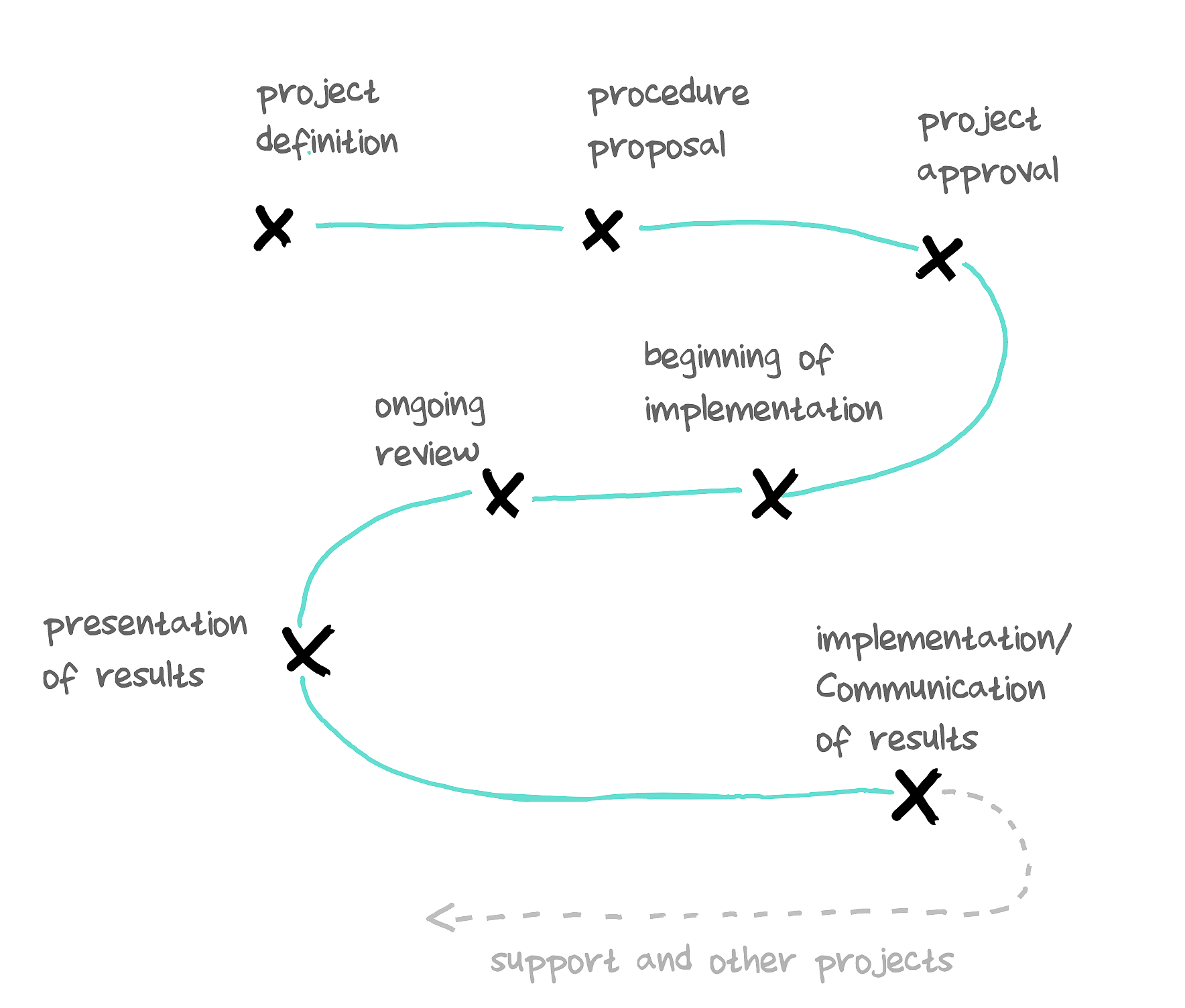 ---
What outputs you can expect
During the projects we do not offer just consulting services, but above all we try to come up with an overall solution to the client's situation. This usually involves developing specific tools that we create tailor-made to the client's requirements or using tools that we have already prepared for some areas. We determine the need to use or develop these tools based on the project definition and it has become part of the offered solution from the beginning.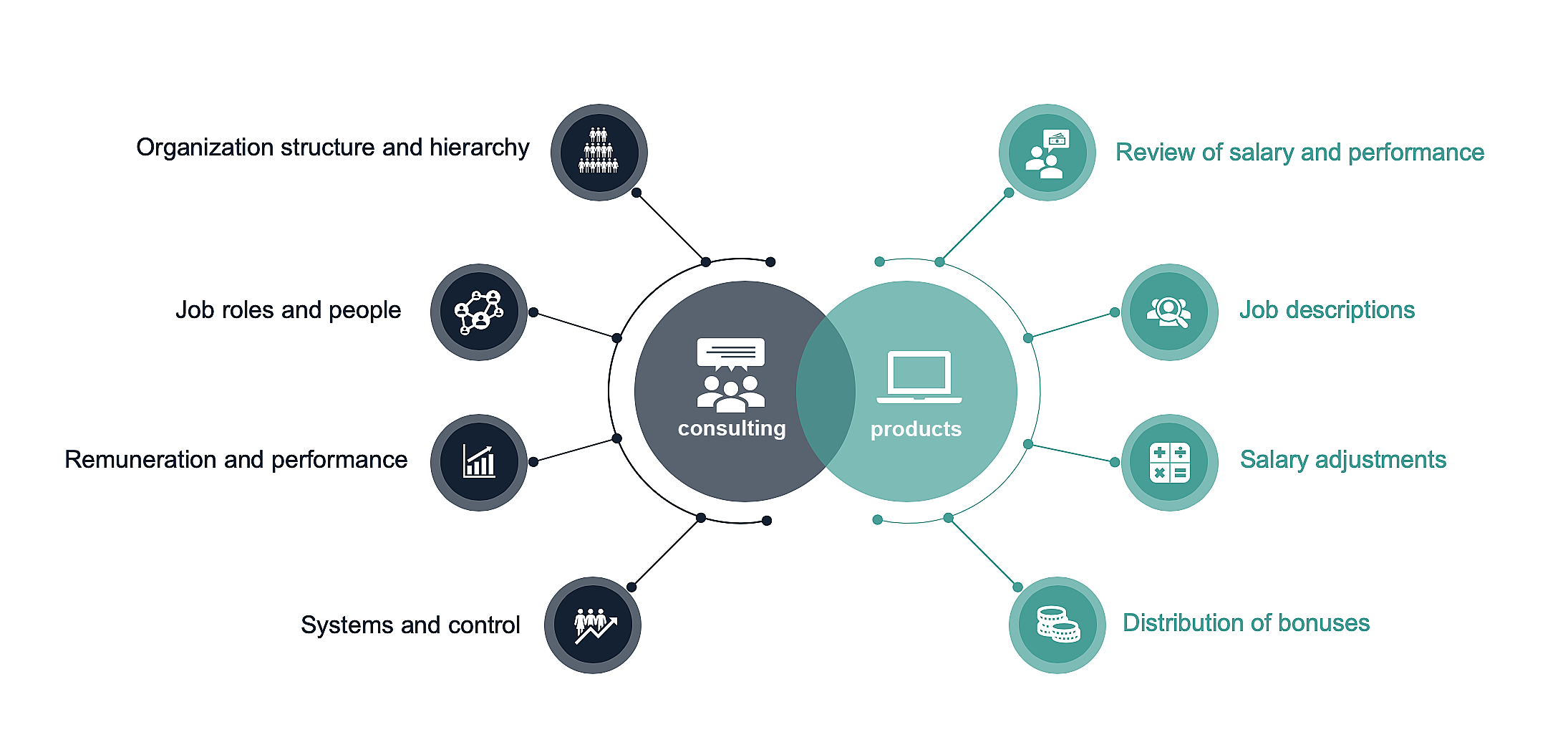 People often do not know what their roles are, and the organization is not always able to evaluate the roles objectively and fairly assess both cash and non-cash. Roles very often include people who exceed job requirements, more often those who do not. All this offers very interesting comparisons, which we bring to our clients in the form of well-arranged visualizations and tools:
| | |
| --- | --- |
| | Comparison of the importance of a job position according to its value and its contribution to achieving the results of the organization |
| | Comparing the job profile and the ability of the person to perform this function, and we observe the overlaps and shortcomings between the job function and the person in the job |
| | Internal organization hierarchy based on importance of positions based on job function calibration we create a picture of importance of all functions within the organization according to individual levels with the possibility of converting hierarchy into organizational structure and vice versa |
| | Internal analysis of remuneration of the organization as a whole and parity / equity in comparing the importance of functions across the organization, showing current and historical internal payroll and personnel data |
| | |
| --- | --- |
| | External comparison of the entire organization with the market, how competitive the organization is in attracting and retaining talent, based on market payroll data available to the client |
| | External comparison of the entire organization with the market, how competitive the organization is in attracting and retaining talent, based on market payroll data available to the client |
| | Budgeting of their mapping, disintegration within the organization, monitoring of performance and creation of new and year-on-year / multi-year comparison |
| | Adjustment of wages and bonus distribution according to matrix and formulas related to employee's current wage, market level and filling of performance |
---
More about the team
We are a group of enthusiastic people who have worked in small, start-up companies and global corporations in the past. We have experience in consulting for top management of companies with HR and IT. We combine experience, proven methods with novel, unique and innovative perspectives.
Our passion is people and data. We look for obvious and hidden connections, anomalies and trends between these variables and present them to our clients in a clear form of visualizations. The aim of our tools is to prepare clear data for decision making. We also benefit from the diversity of our team - age and industry. This allows us to judge things from different perspectives and create classic, proven, but also "out of the box" and "punk" solutions.
We successfully work with various external partners, such as the global consulting company Cornerstone International Group. This interconnection enables us to provide the tools to clients across countries, regions and continents around the world, while utilizing a broad network of partners, their contacts, a 30-year tradition and the in-depth experience of this group's consultants.
Thanks to this group we are also able to get any top expert, mentor, coach for the development of managerial and leadership skills, evaluation of people, support for leaving the organization, management from abroad.
---
Naše reference
"Časopis Trade-off klade důraz nejen na kvalitu obsahu svých odborných článků, ale i na zpracování doprovodné infografiky, která musí srozumitelně a přesně znázorňovat velké množství mnohdy složitých dat. Společnost Vissto je nám v tomto ohledu spolehlivým a z hlediska uzávěrek velmi flexibilním partnerem, jehož výstupy v podobě grafů splňují ta nejpřísnější kritéria."
Martin Steiner, výroba časopisu Trade-Off
"V rámci provozu čerpacích stanic je pro nás zcela zásadní neustále sledovat a vyhodnocovat prodejní data. Obrátili jsme se proto na společnost Vissto, od které jsme si nechali připravit souhrné matice grafů zobrazující všechny souvislosti přehledně na jednom místě.
To nám umožnilo doslova rozkrýt naše prodejní výsledky a začít je využívat naplno. Nyní jsme schopni okamžitě reagovat, zavádět nové produkty a velice jedoduše vyhodnocovat jejich úspěšnost. Jsem drobný podnikatel, ale moderní analýzu a vizuální zpracování dat touto firmou mohu všem jen doporučit."
Martin Novotný, provozní čerpacích stanic Shell
Vissto SW je uživatelsky velmi příjemný nástroj, který mi pomáhá vytvářet sofistikované, přesto přehledné a srozumitelné vizualizace. Vše přitom probíhá velice jednoduše. Skvělý je samotný proces tvorby grafu, který uživatele postupně vede přes výběr vhodného typu grafu až po jeho rychlé vytvoření. Grafy Vissto respektují přirozené zrakové schopnosti uživatele a jsou navíc vytvářeny přímo v prostředí Excelu.
Barbora Kohoutová, datový analytik
Jsem studentem Vysoké školy v Praze a od minulého týdne používám v rámci práce na různých projektech doplněk od společnosti Vissto. Musím říci, že se jedná o nejlepší doplněk, který jsem kdy použil pro vizualizaci dat. Skvělá práce, Vissto!
Rutul Patel, student
---
Are you interested in cooperation or additional information?
Would you like to learn more about our development projects?
Is there anything you can understand from the above description?
Are you dealing with a specific situation and do you want to ask if we can help you?