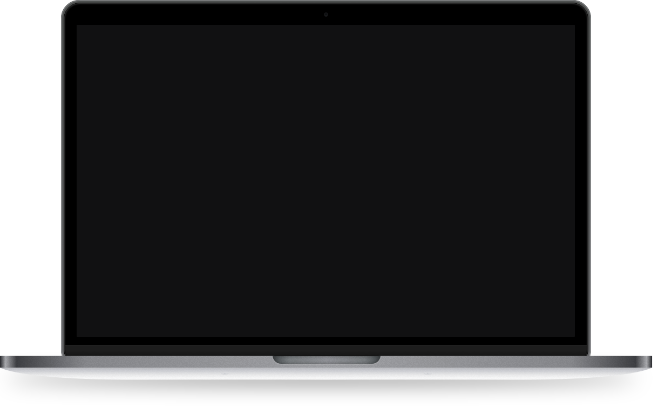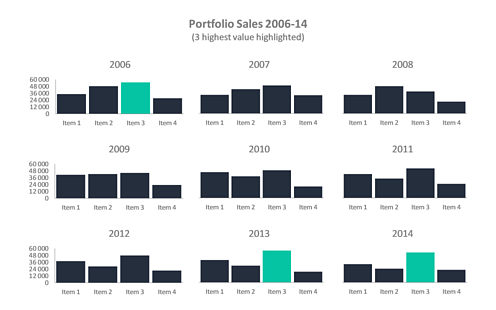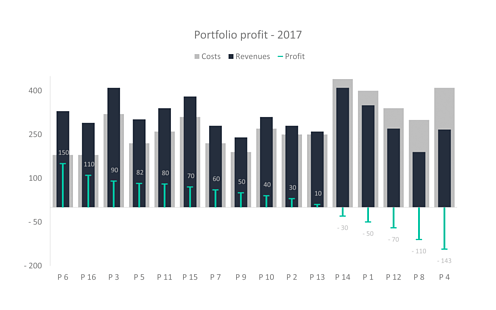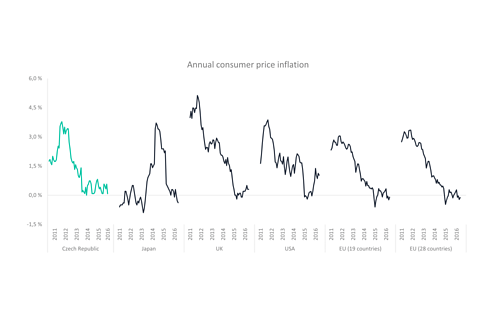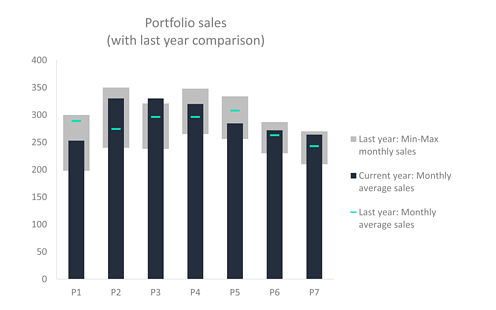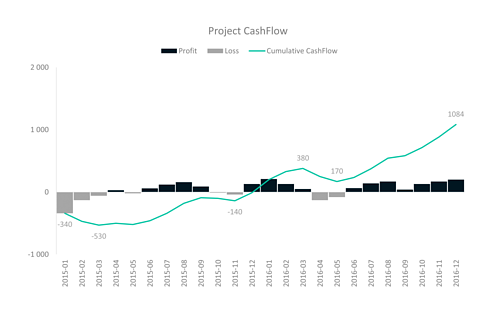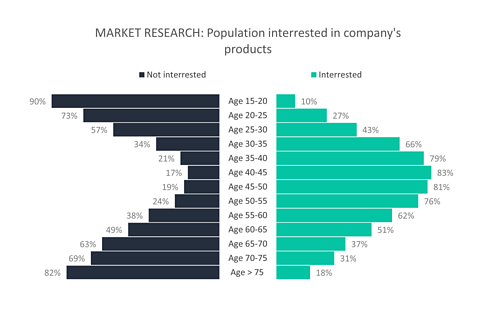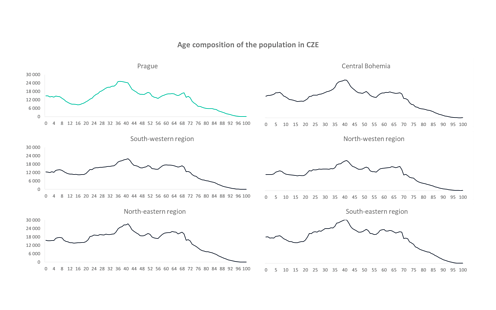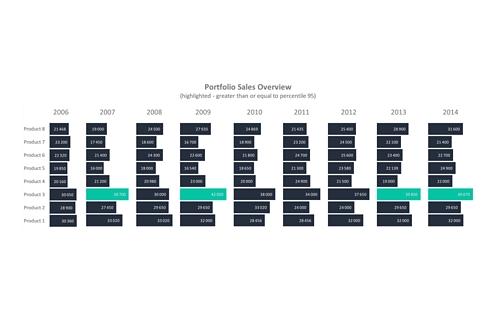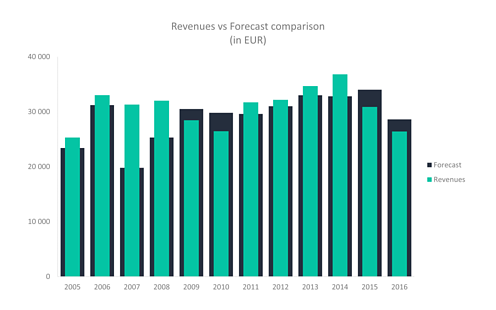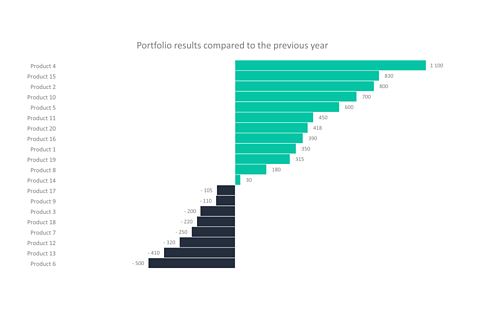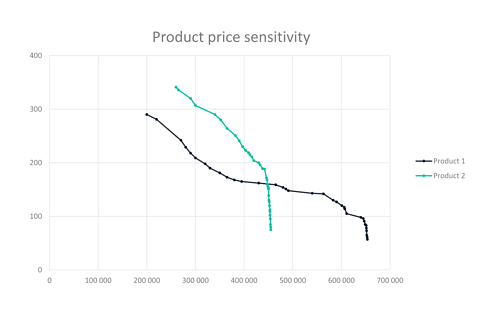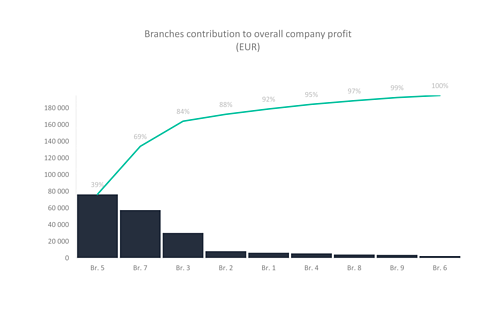 Vissto creates professionally looking non-native charts in MS Excel effortlessly
Vissto is a MS Excel add-in designed to create difficult-to-make charts directly in MS Excel with a few clicks within seconds in a semi-automated and straightforward process.
Prepare your professionally looking data presentations in a few seconds by creating a wide array of MS Excel non-native charts easily.

Are you a MS Excel rookie? No problem, create your charts just with basic skills. No advanced-user experience, no how-to-do learning. Regardless of their complexity, in Vissto all charts are made with a few clicks of your mouse. You can choose to purchase a license or to use our "Vissto Lite" free of charge version.
All charts are created in three easy steps
In Vissto all designs follow data visualization theory, hence data types and chart types are always matched. No matter if chart represents a timeline, compares parts of the whole or items. Vissto knows them all and guides you through the whole process. A few clicks of the mouse and job is done. So simple, so easy, so fast.
Data type selection

In the first step the data type is selected. A pop up ribbon menu offers all basic data types – timelines, discrete items, parts of the whole, correlations, histograms and story-telling charts. Once an icon with appropriate data type is clicked, only related chart types are shown.

Chart creation

After choosing a chart type the chart creation form appears. Three to four different cell ranges in a chart sheet must be highlighted to be filled in the chart fields automatically. Contrary to the Excel, there is no need to prepare one structured data table in advance. Cell ranges from different and independent tables (even from different sheets) can be highlighted to fill in one chart form. Once the job is done, click the "Create Chart" button to create the chart.

Fine-tune the design

After the chart is created you can choose from different options to fine-tune the graphical design:

In-chart graphical data analysis
Fast and easy design adjustment oprions
Options to restructure the chart easily
Let's see how the charts can improve with Vissto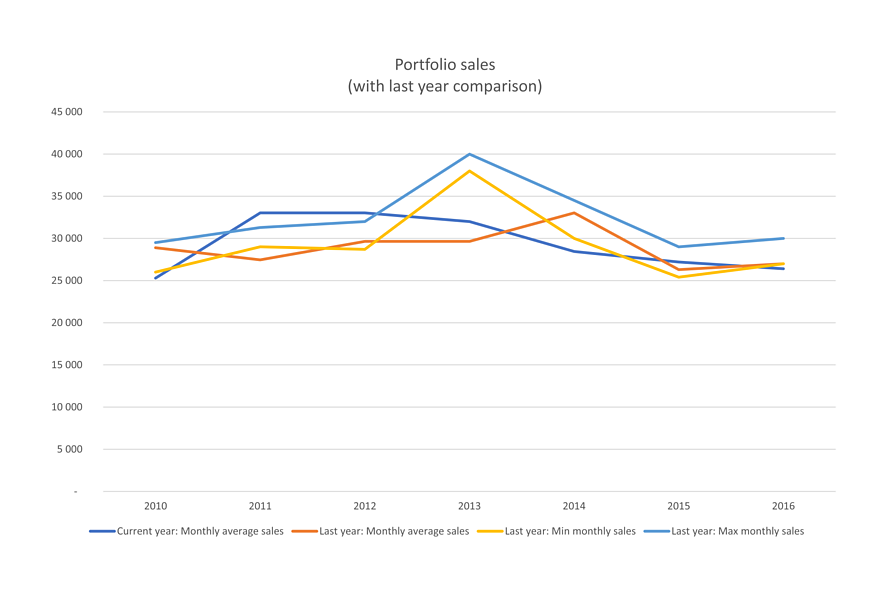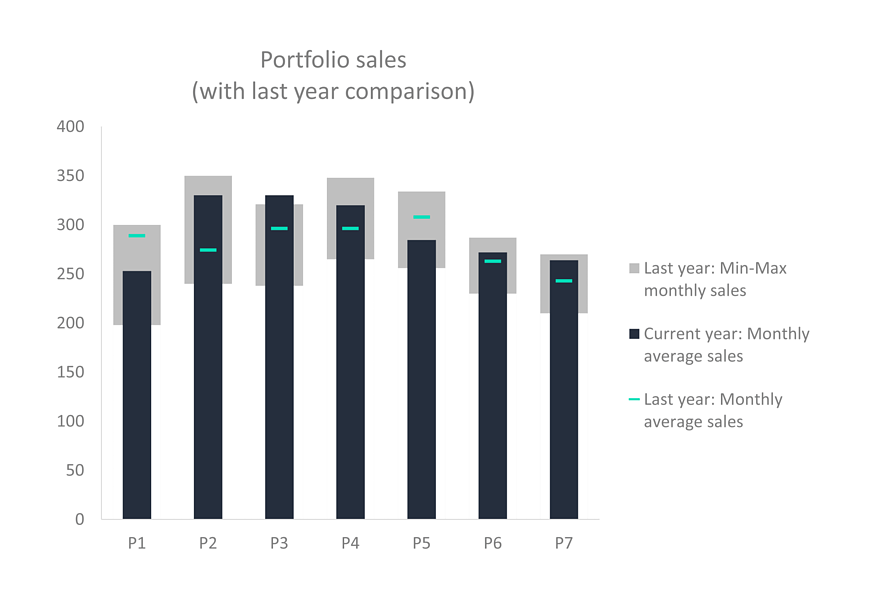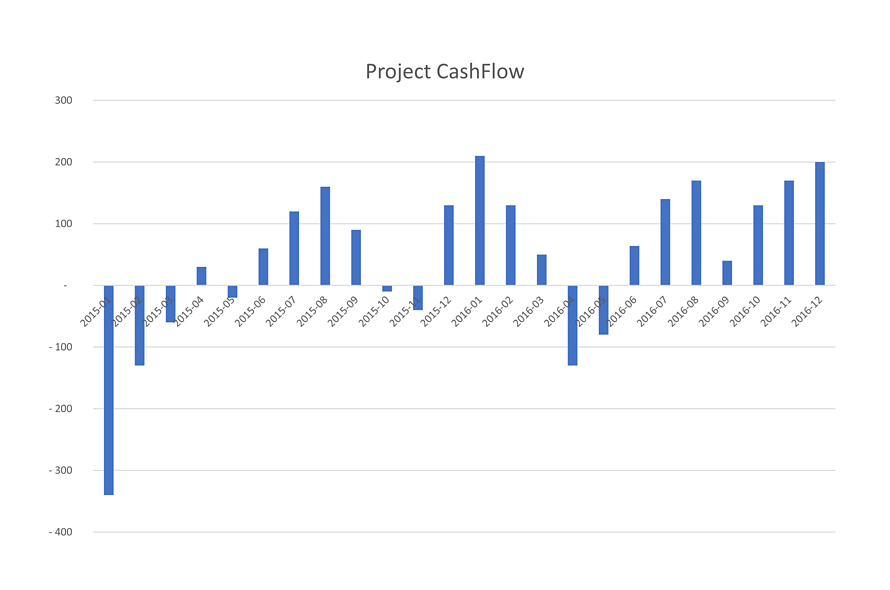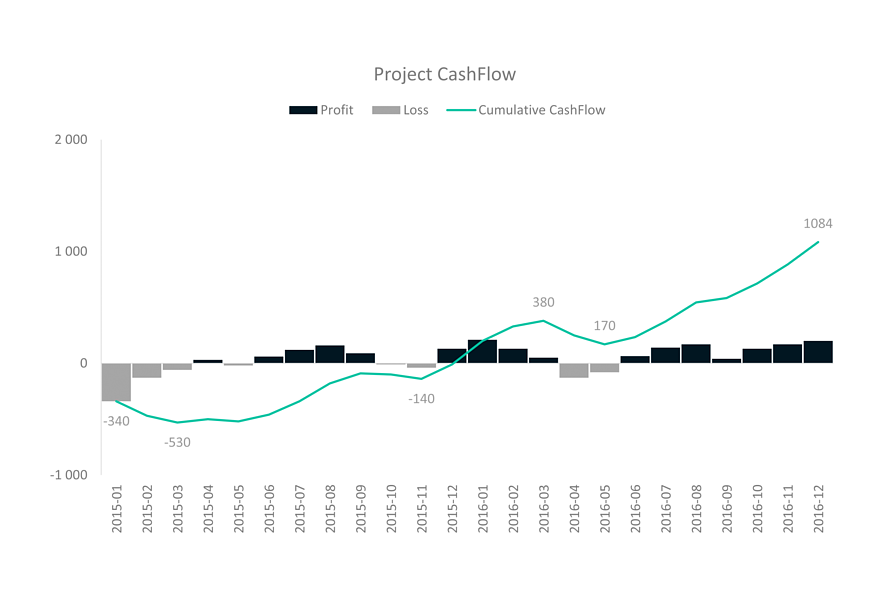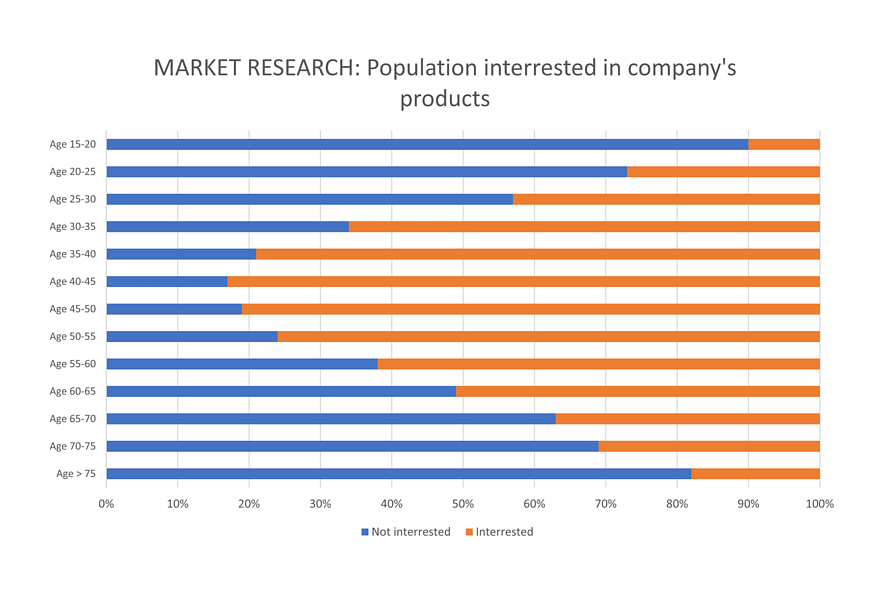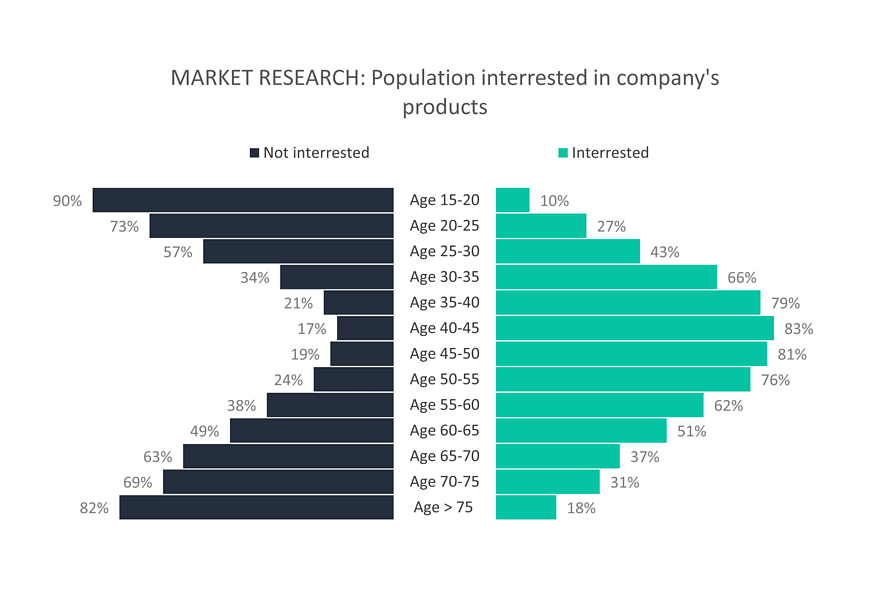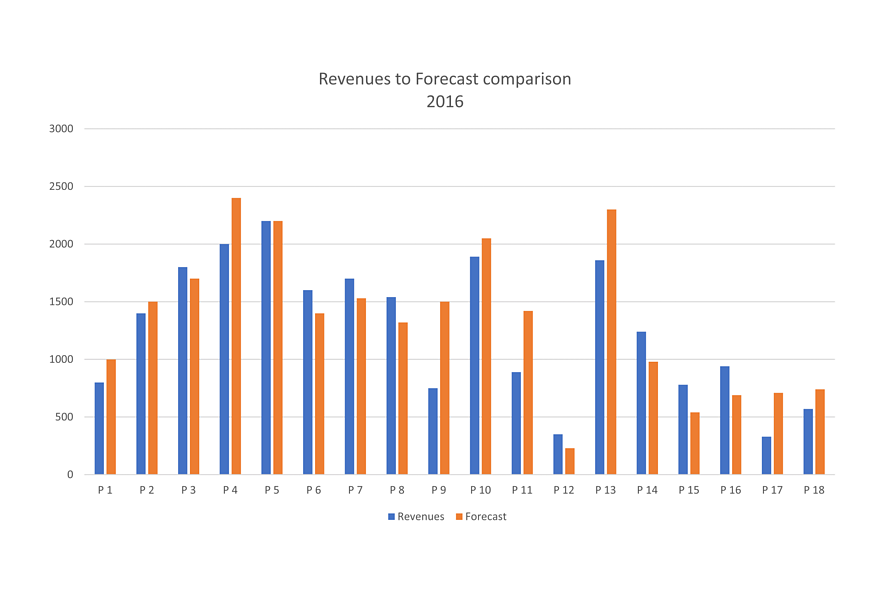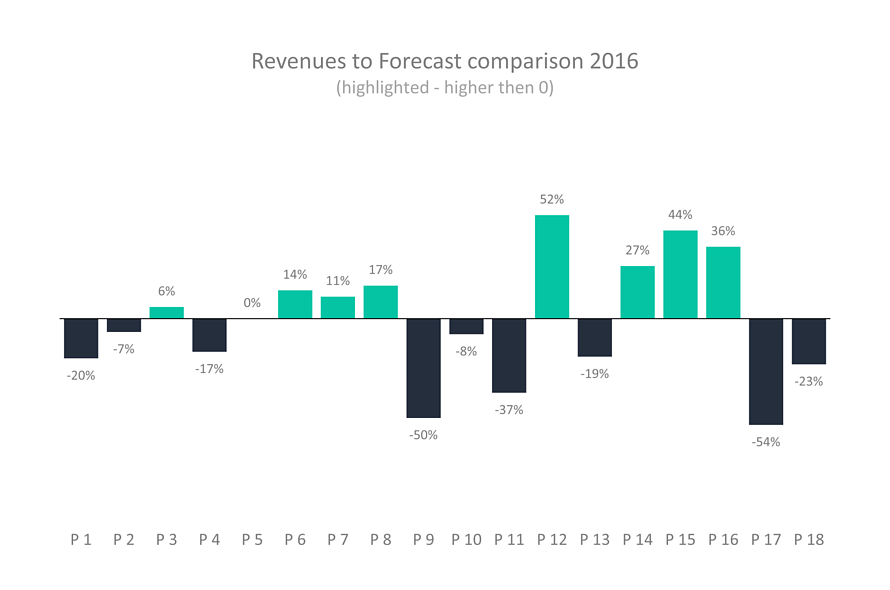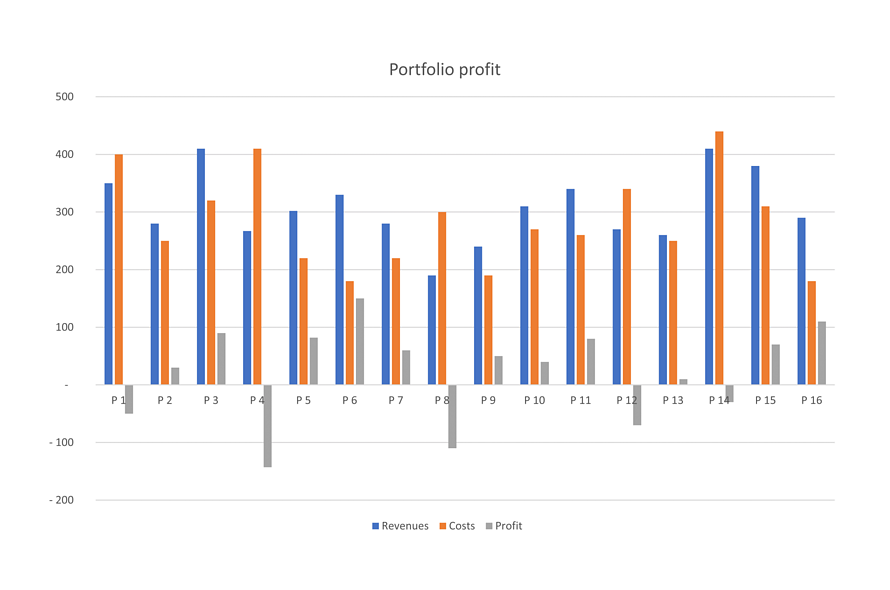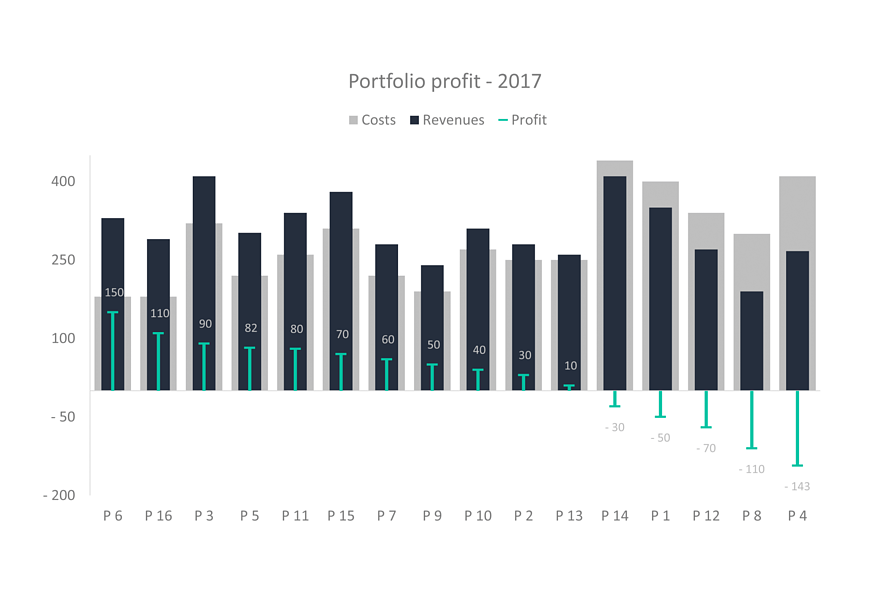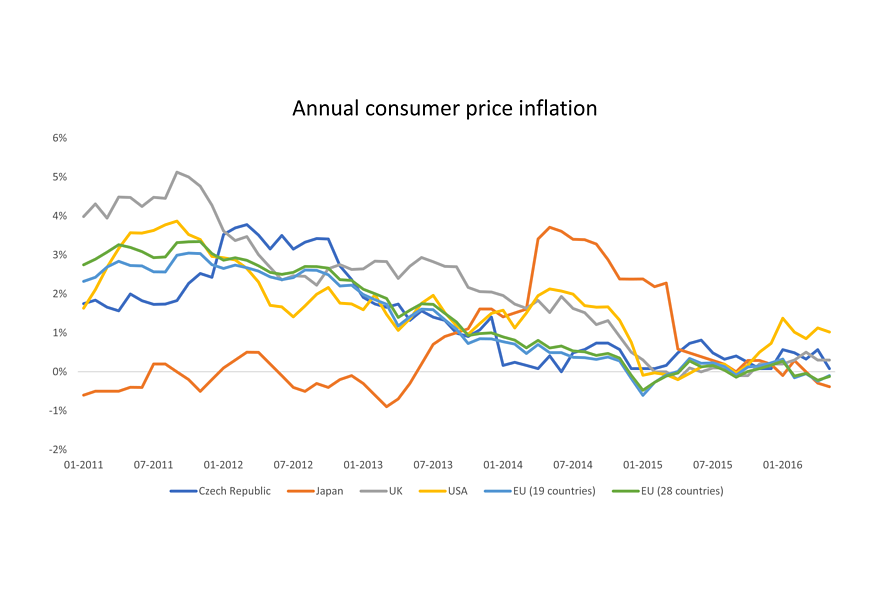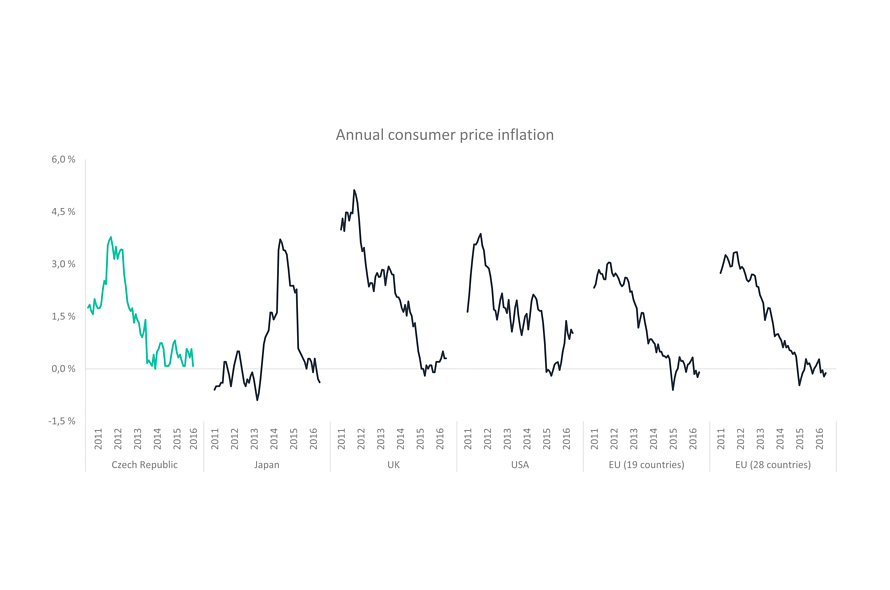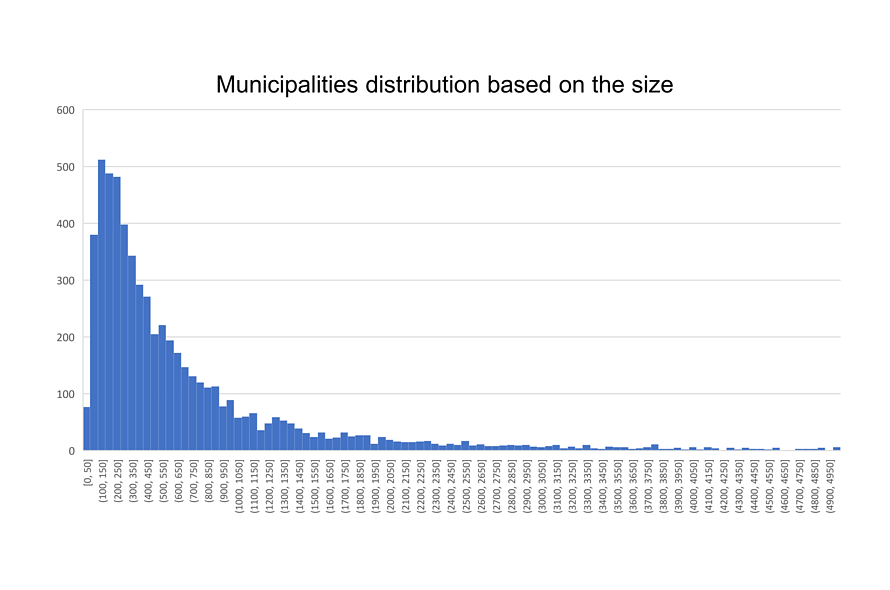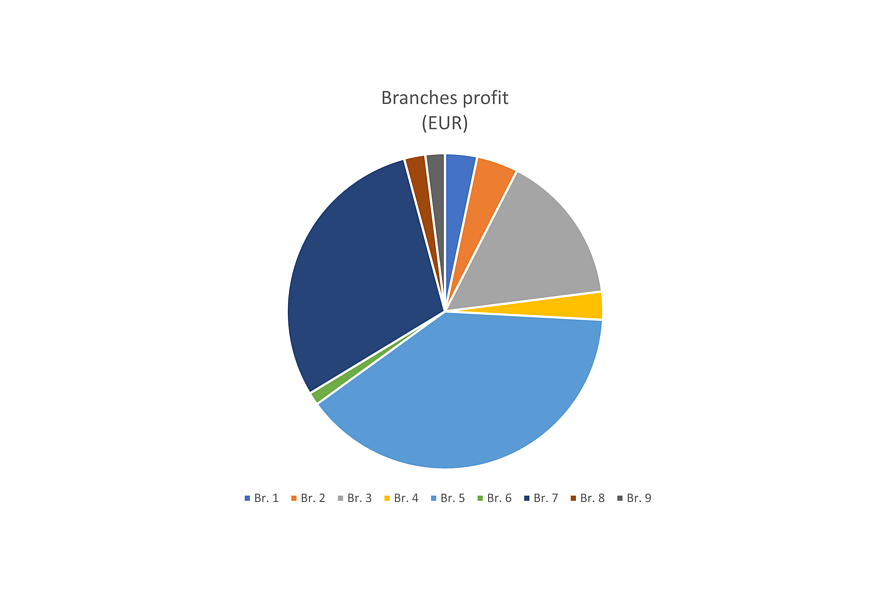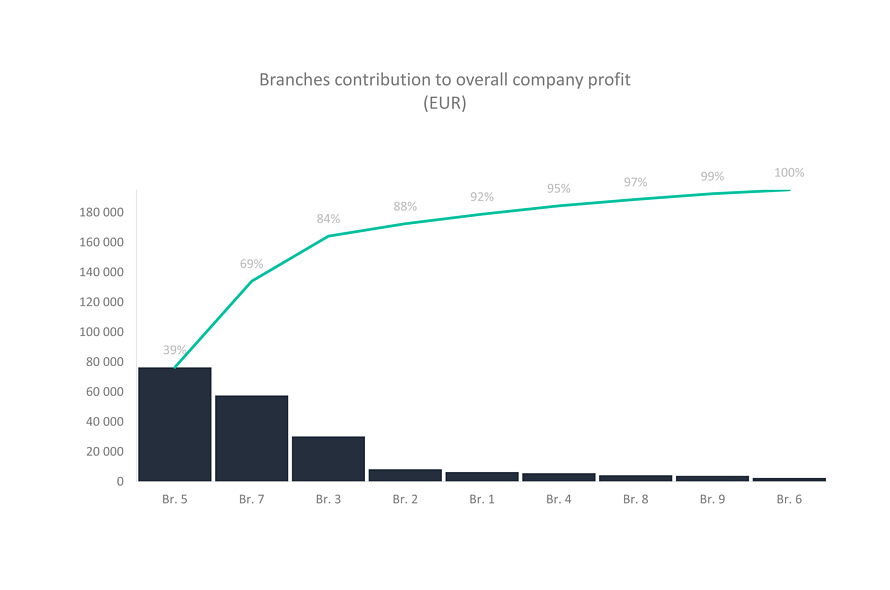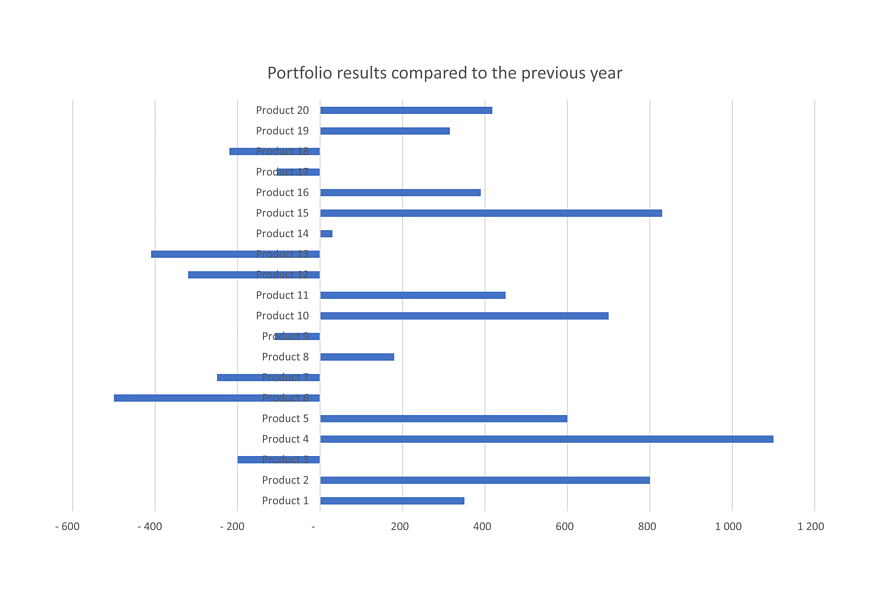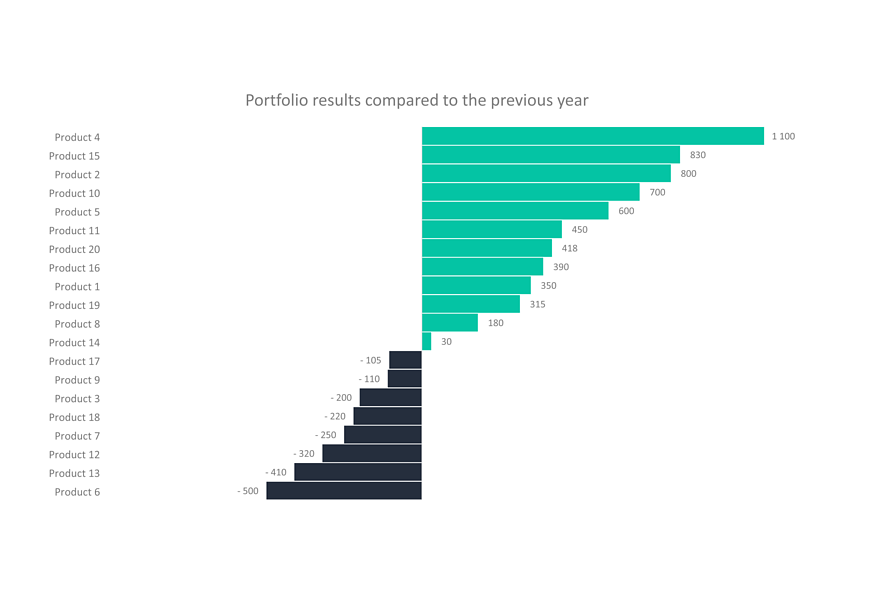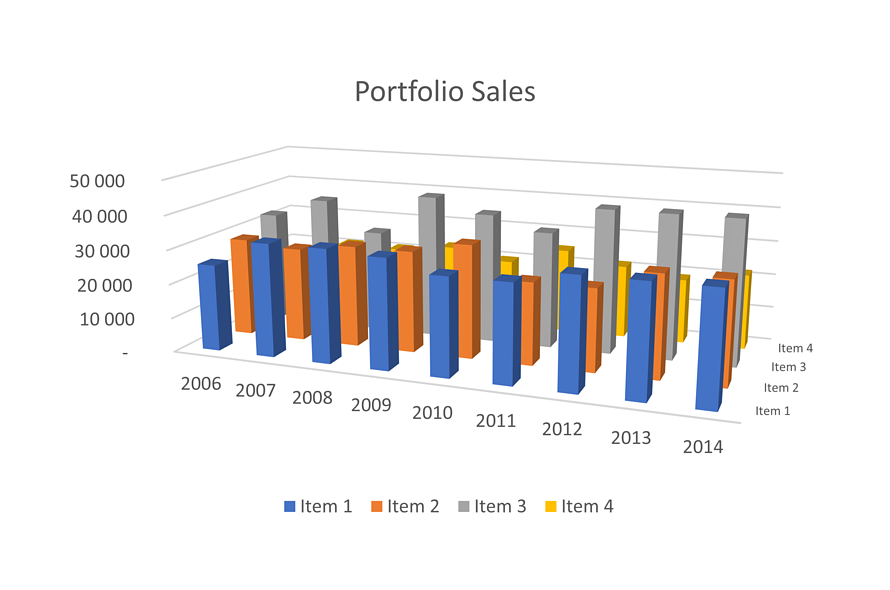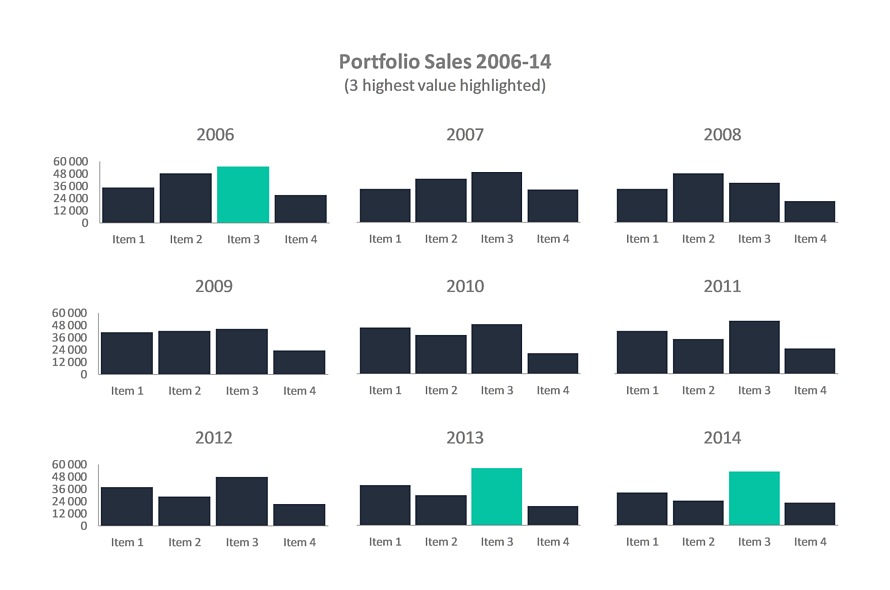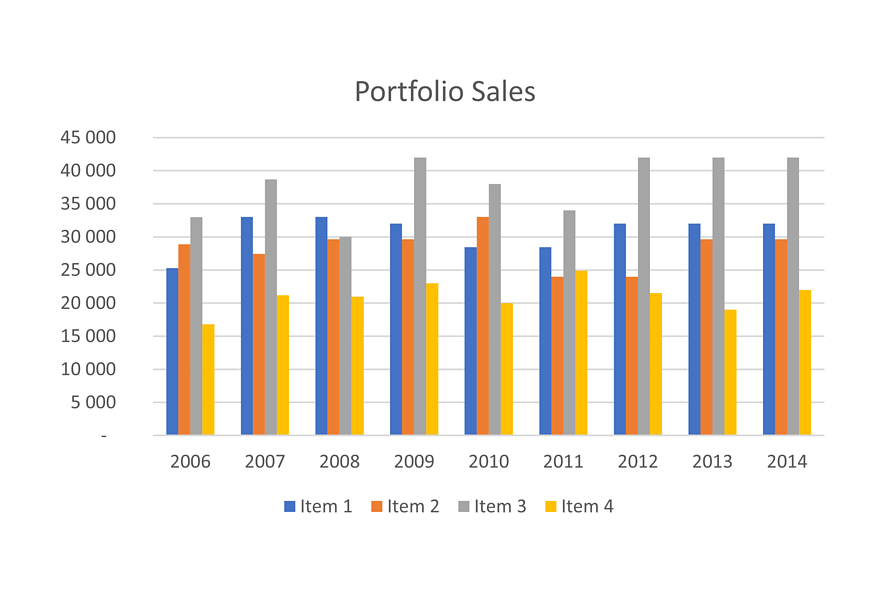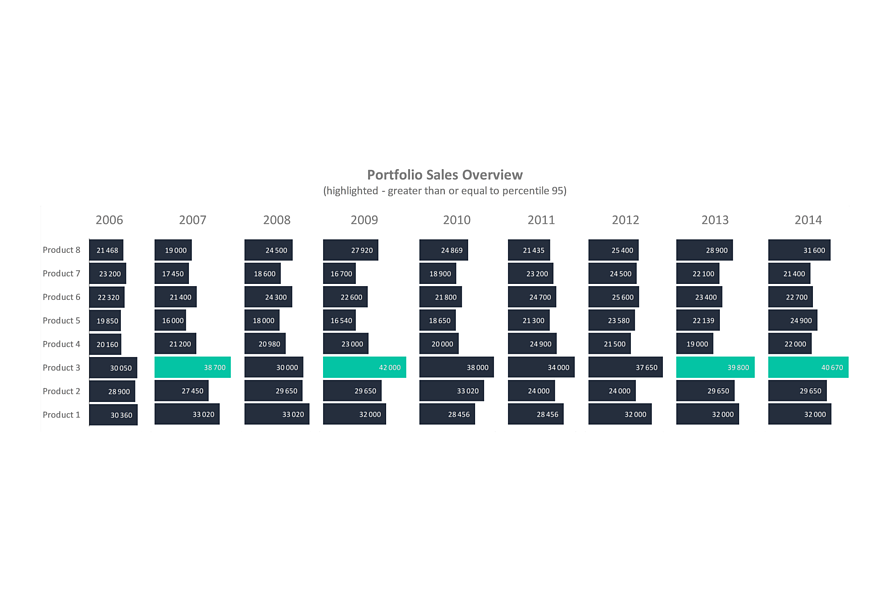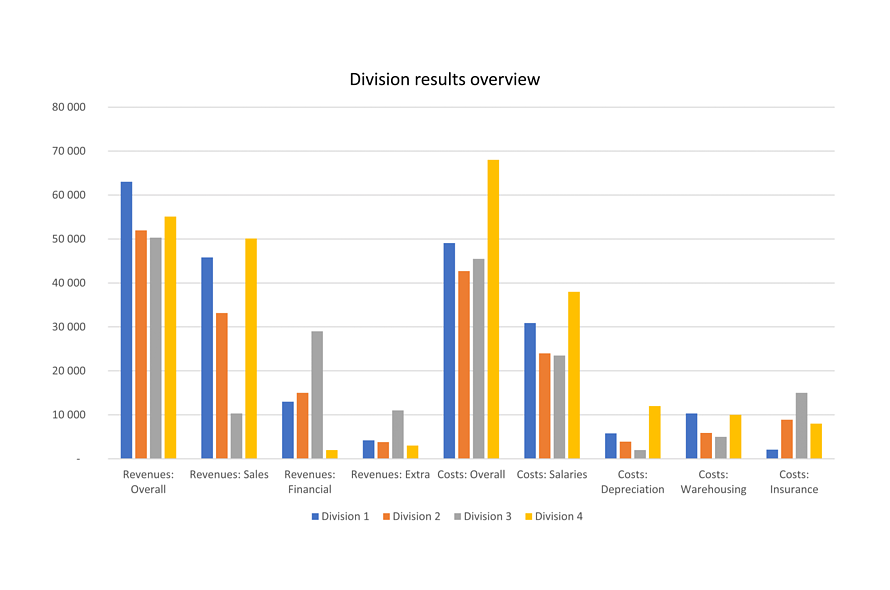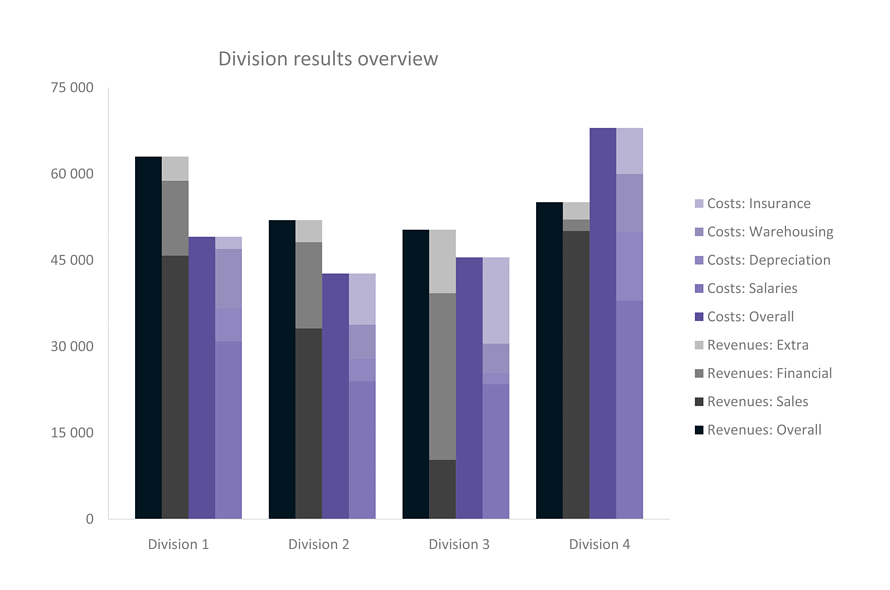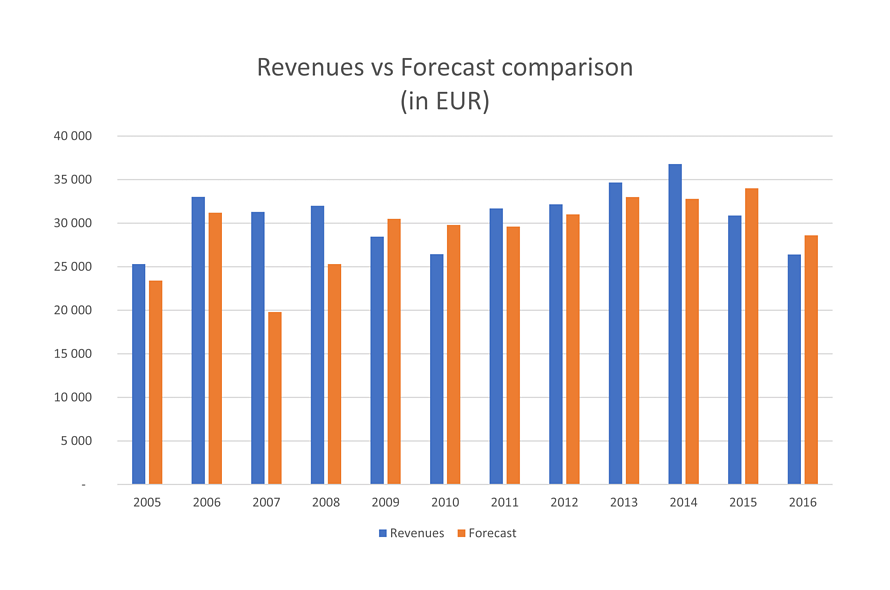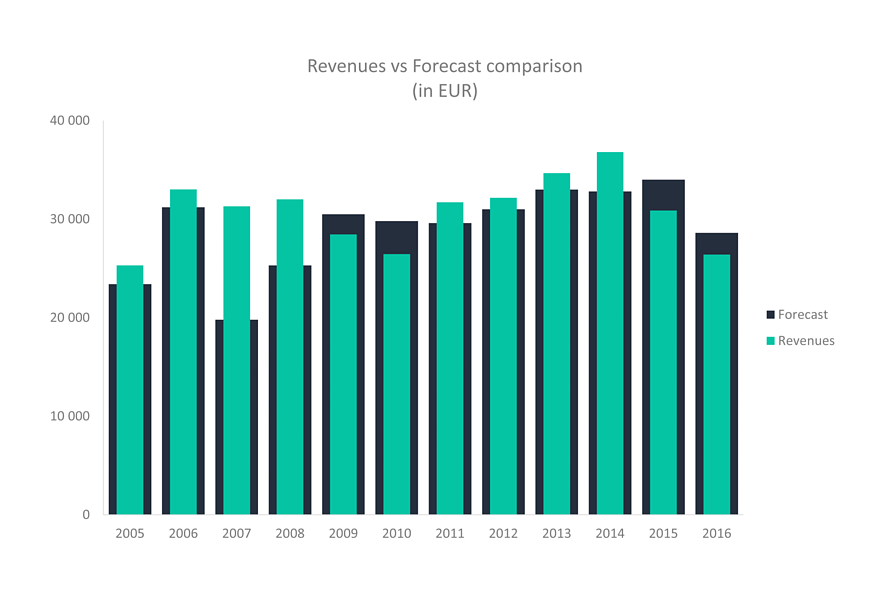 ooo
"Working with charts in Vissto is much faster and by far more intuitive then in MS Excel. All charts are created automatically in a few seconds and steps. All chart designs are quantitative data visualization principles compliant."
"With Vissto no hours spent when attempting to create visually appealing charts on your computer. Vissto does all the work for you and recipients of your charts will surely be amazed by presented Vissto-created storytelling charts."
"You do not need to click a hundred times to create a chart. Would you like to create a Small multiples of 15 charts? No problem. Few clicks in Vissto and you are done."
With Vissto you will recieve a unique set of possibilities and functions
All work is performed within a MS Excel environment
Contrary to other data visualization programs, Vissto is fully integrated into the MS Excel. Vissto charts can be adjusted and formatted directly in Excel as its native charts.
Visually attractive and story-telling charts in a few seconds
All charts can be created with a few mouse clicks without any previous Excel working experience with charts.
Professionally looking chart designs with no need for further adjustments
Vissto takes care of all visualization rules for you – design of created charts requires no following corrections.
Full interactivity with source data
Updating all numbers in their source tables is possible in all times. Contrary to the Excel, re-positioning of rows and columns in the source table switch the data within the chart as well. Isn't it cool to have an interactive chart?
All calculations and data restructuring are performed automatically
Some charts require certain recalculations of values and intended re-positioning of table rows and columns and values to present visualizations correctly. Vissto does all needed adjustments automatically. A huge amount of time is typically sparred by performed automation.
In-chart graphical data analyses
After the chart has been created menu for highlighting different chart values is made available to make desired analysis. Highlighting is possible according to different options and parameters such as the highest and the lowest values, comparison to a referenced value. Highlighting of values according to some statistical characteristics (percentiles, median, averages, etc.) is also available.
Carefully selected color combinations
Vissto color profiles are impaired color vision (color blindness) compliant.
Easy-to-perform chart exporting function
Exporting of created charts to JPEG, PNG and GIF formats as well as saving the charts as Excel objects in the computer's memory is available.
Wallet-friendly price
Vissto is priced reasonably enough to be affordable almost for everyone.
Let's see Vissto in action
Save your time and effort
00:32 min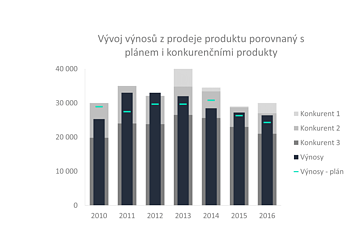 We say STOP to all that clicking
00:40 min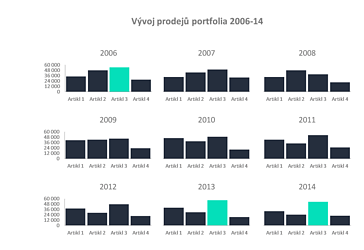 Professionally looking charts fast & easy
00:40 min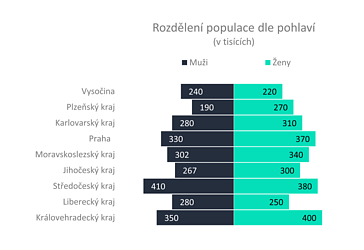 Try Vissto for 30 days for free. Afterwards you can decide to purchase the license or to continue for free with limited functionality.
Download Vissto
First of all, download your copy of Vissto at no price right away and you can try all its features for free during the next 30 days.
Afterwards you will be required to purchase your license to continue using a fully functional copy of your software or you can decide to use Vissto with certain limitations in its functionality for free forever by switching to "Vissto – Lite" version.
Download Vissto
Purchase license
Take advantage of our introductory price and purchase your license just from 3,16 EUR per month! We offer different licence types:
Monthly licence: 10 EUR monthly

(payable in one installment of 10 EUR).

Half-year licence: 4,33 EUR monthly (payable in one installment of 28 EUR).
Annual licence: 3,16 EUR monthly

(

payable in one installment of

38 EUR

).
And instead your time wasted with your computer you can start creating professionally designed and visually appealing charts in a few seconds with a few clicks of a mouse.
Purchase license
Download Vissto
You will recieve the confirmation email with download link right after you send this form. If you do not see the email in your inbox, please check your junk folder (SPAM).